Whether you are a couch to 10km, looking for a personal best 10km or 21km or even looking to consider ultra distances of marathons and ultra marathons, we are here to help you achieve your goals in running and becoming a better runner.
Pinnacle Multisport provides training plans and coaching to athletes of all levels from first timers to those looking to compete at a higher level. We are here to get you there to the start line confident and ready to achieve your goal.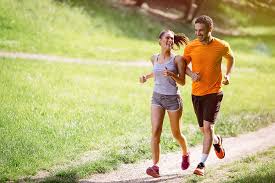 Firstly comple our questionnaire
So that we can best discuss with you, it would help if you complete our online Athlete's Questionnaire
It will help us to get a better understanding of where you are at and what you want achieve before we have a chat with you. There is no obligation to commit to coaching or a training plan and hopefully we can give you the correct advise and inspiration.
Comittment from You
To undertake getting fit, becomming a runner or competing at the highest level it takes effort commitment and a lot of your time. You need commit mentally and physically
It goes without saying that Pinnacle Multisport and your coach will be there with you every step of the way!
How we Coach
Our plans are hosted on the platform TrainingPeaks (www.trainingpeaks.com). A free version is available for athletes who will link their account with Pinnacle Multisport who will then upload your training plan on a weekly or bi-weekly basis after consultation with your coach.
Through Trainingpeaks we structure the plans, adapt in consultation and monitor your overall performance as well as individualize workouts so that you maximize the effort and time to achieve your goal. A journey that Pinnacle Multisport is with you along the way.
Once you are signed up with Pinnacle Multisport coaching and after an indepth discussion of needs, goal and weaknesses, your training plan will be loaded on TrainingPeaks
Training Plans
You can view your workout calendar online at any time in your TrainingPeaks account. Click on each day to open the whole workout, and scroll down to see notes and details for the structured workout.
You will also be able to download the TrainingPeaks app from IOS/Google store and be able to access all your workout information from your smart phone.
Depending on the fitness device you use, your daily workouts will sync directly to your watch, cycling computer or Indoor Trainer software
* Our plans range from
* Complete beginners 0-10km,
* Intermediate 10km and 21km,
* Advanced 21km,
* Beginner, intermediate and advance 42km
* Ultra Two Oceans and Comrades
It is best to discuss your experience, your current fitness and your goals and aspiration and we will be able to recommend based on your strengths and weaknesses the best suitable plan.
Post Workout Feedback
Through Trainingpeaks app on your phone you will be able to communicate with your coach via the post workout dialogue box where you can write detailed feedback, questions or comments and where your coach can also give feedback and advice in real time.
Further follow up feedback may also be in the form of whatsapp messages, phone call or online skype or coffee meeting if possible, so you and your coach will always be on top of your training with how you are progressing, which gives you peace of mind that should work or lifestyle constraints occur, changes can be made to suit. Similarly should injury or illness affect training your plan can be immediately adjusted.
Race Day
At end of of each training plan and prior to race day, discussions over nutrition, pacing for the race and preparation of kit required will be discussed with the individual.
So be assured your training plan is fully monitored, analyzed and adapted with weekly discussion with your coach to ensure a successful and happy time training with us.
Contact Us
So that we can best discuss with you, it would help if you complete our online Athlete's Questionnaire and we will get in touch with you.
Alternatively contact us at coach@pinnaclemultisport.com or call oe whatsapp +27 72 2798557 and we will happily discuss any queries or questions that you may have before considering a coach.